Any $GODS rewards that you have earned through Daily Play & Earn will be available to claim directly within the Daily Play & Earn dashboard. You'll also be able to track when your rewards can be claimed as well as how many $GODS will be distributed.
The Dashboard will provide a summary of your wins and losses, fragments earned, and any eligible $GODS rewards for every day that you've played.
You'll be able to check the status of your $GODS rewards on this page as well, and once there are $GODS ready to claim then simply hit the Claim button!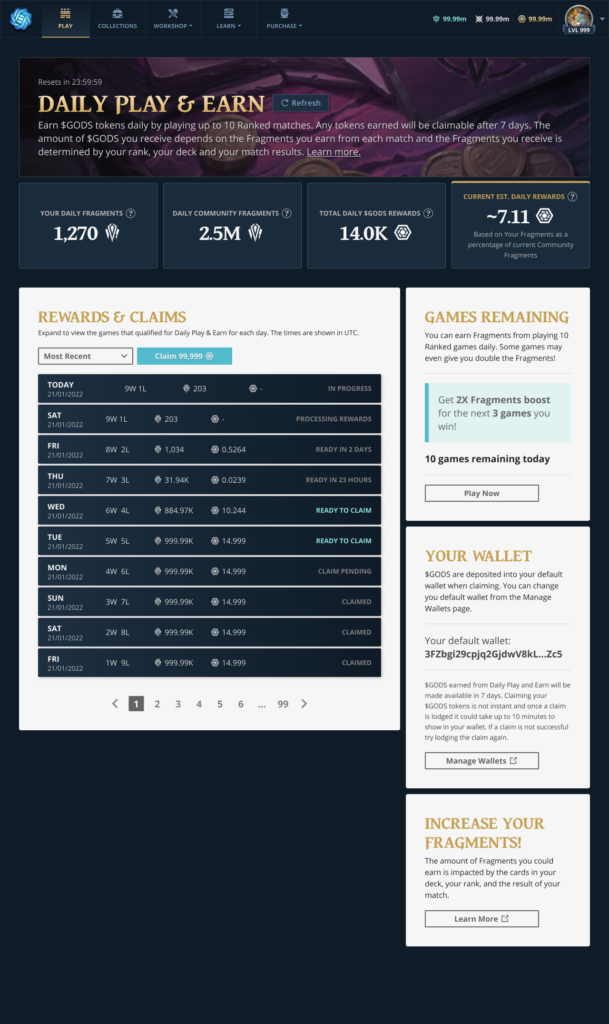 Where do I claim my $GODS?
You can access the Daily Play & Earn dashboard in the Gods Unchained launcher either from the button on the main screen or from the profile menu.

When can I claim my $GODS?
Rewards are available to claim 7 days after the day has ended to ensure any bots or bad actors can be identified and removed prior to these rewards being delivered.
You can track when your $GODS will be ready to claim on the dashboard.