Daily Play & Earn is the latest addition to Gods Unchained. It allows you to earn $GODS tokens any day of the week, simply by playing...and winning, of course!
The total amount of $GODS tokens that can be earned on a daily basis depends on a number of factors and varies based on the number of players who are actively participating in Daily Play & Earn.
You can see how many $GODS rewards are available each day on the Daily Play & Earn dashboard: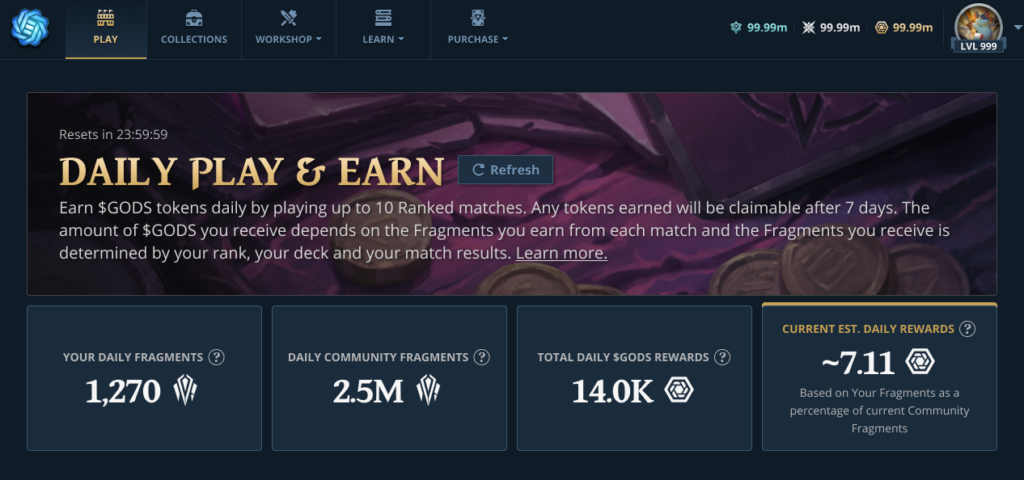 How do I play?
You can earn $GODS tokens by playing up to 10 Ranked matches in any given day...but remember, you're only eligible if you beat your opponent and win the match!
To find out how to maximize your rewards, head to our What are Fragments article or refer to our Daily Play & Earn Blog post for all the details!