$GODS can be purchased directly from the Immutable X Marketplace (IMX) using a Credit Card or by swapping it for ETH, after depositing funds onto the IMX platform (Layer 2 Ethereum).
Immutable X
After Adding a wallet to Gods Unchained and Immutable X, navigate to the IMX Marketplace and ensure you have a wallet connected to be able to deposit funds into it.
Credit Card
After you've successfully connected a wallet to IMX, you can view your Balances and choose to Add funds > instantly via Credit Card.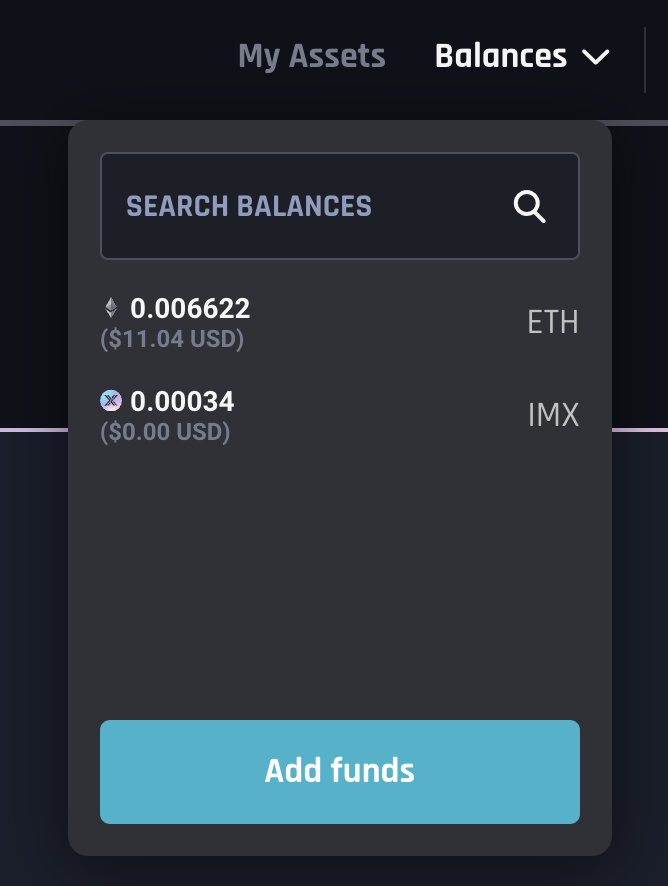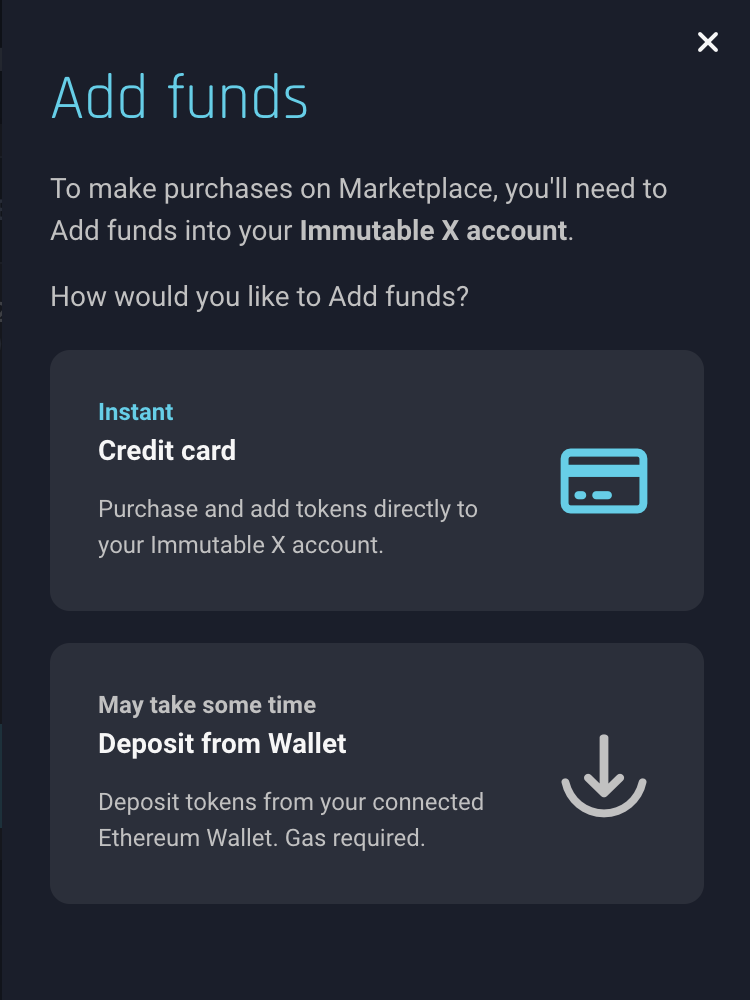 Set the amount you want to spend and select your currency, then select GODS to buy.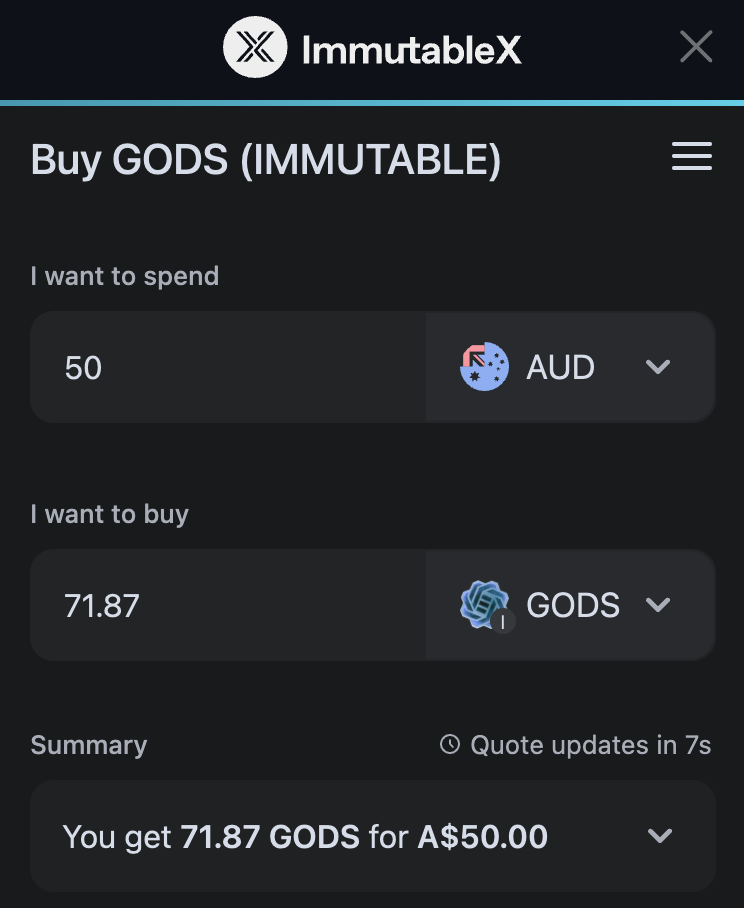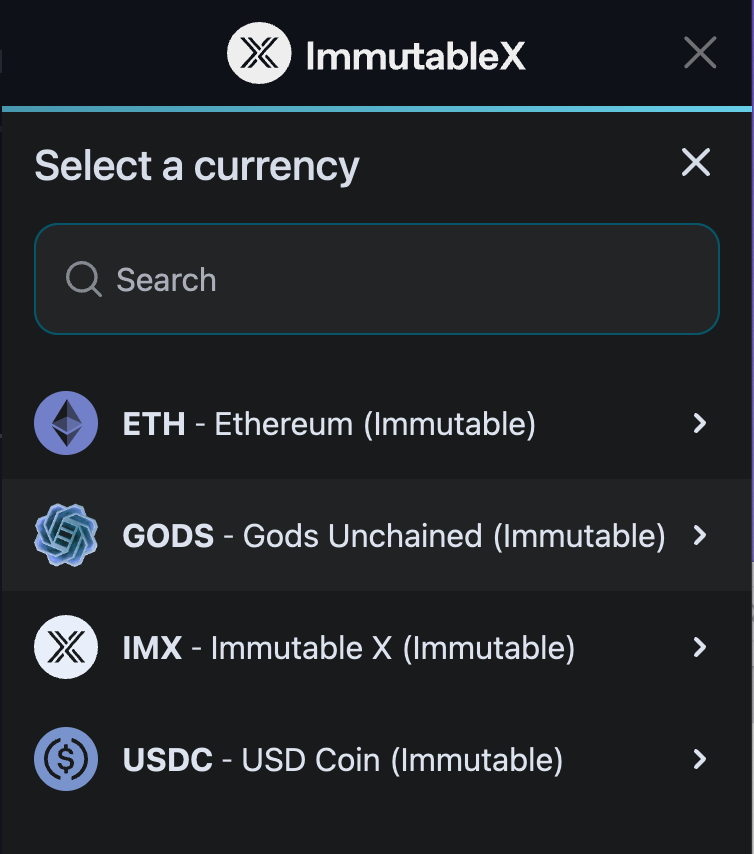 Once the payment has processed successfully you will see it appear in your Balances. Please allow up to 10 minutes for the tokens to appear.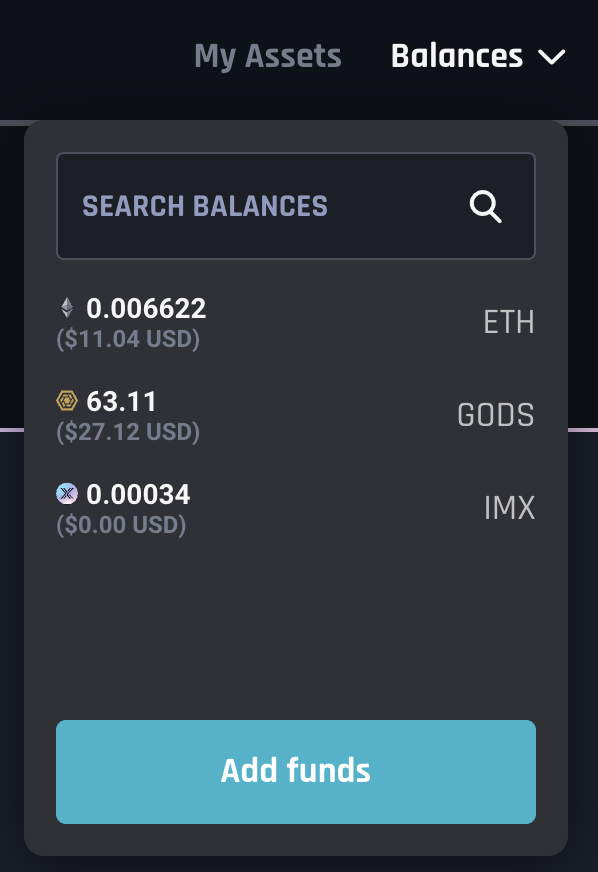 Other Marketplaces
Exchanges
You can also purchase $GODS from a number of Decentralized Exchanges (DEX), such as: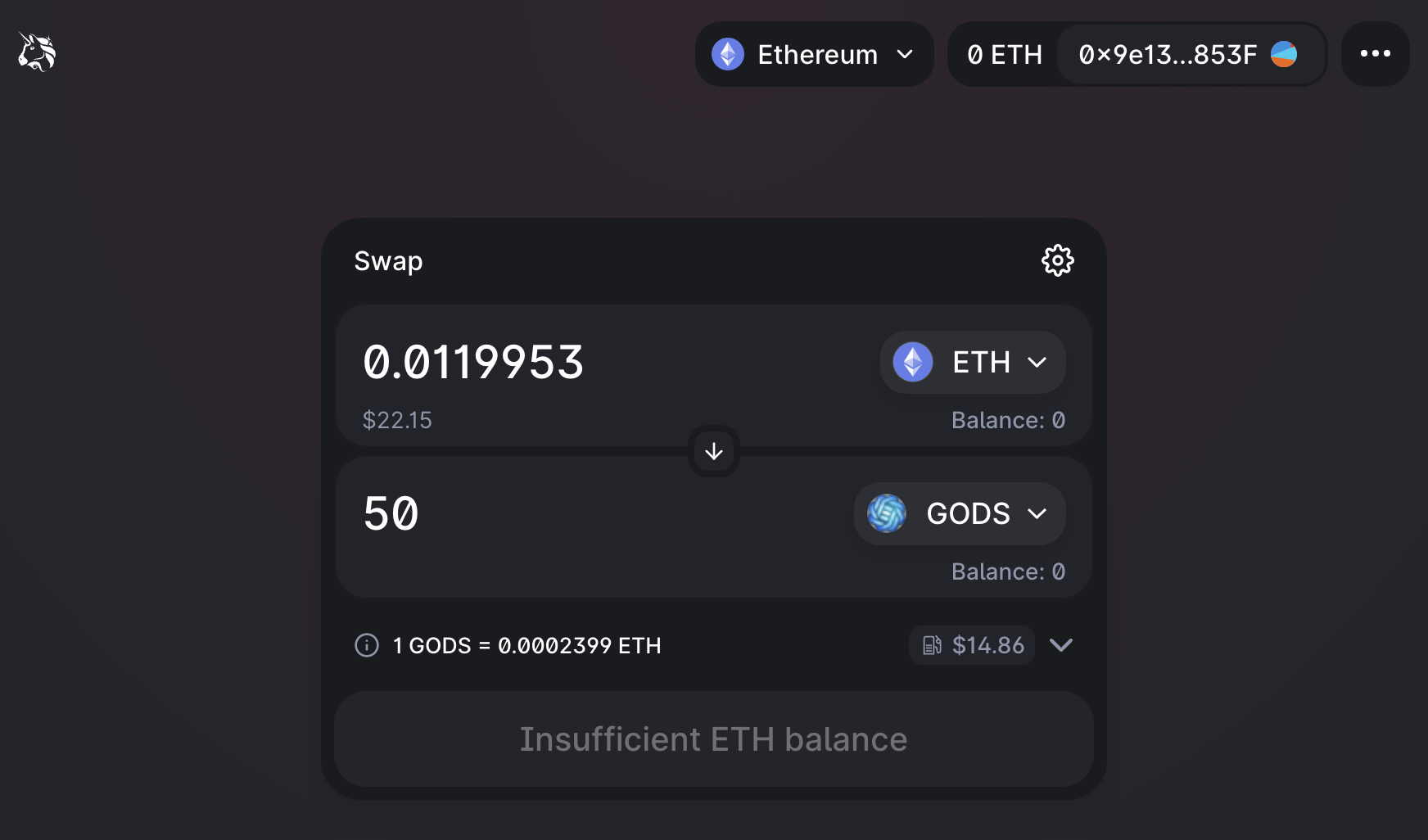 Using ETH to buy $GODS
To use ETH to buy $GODS, first transfer your ETH to your MetaMask or GameStop wallet from your existing wallet or exchange.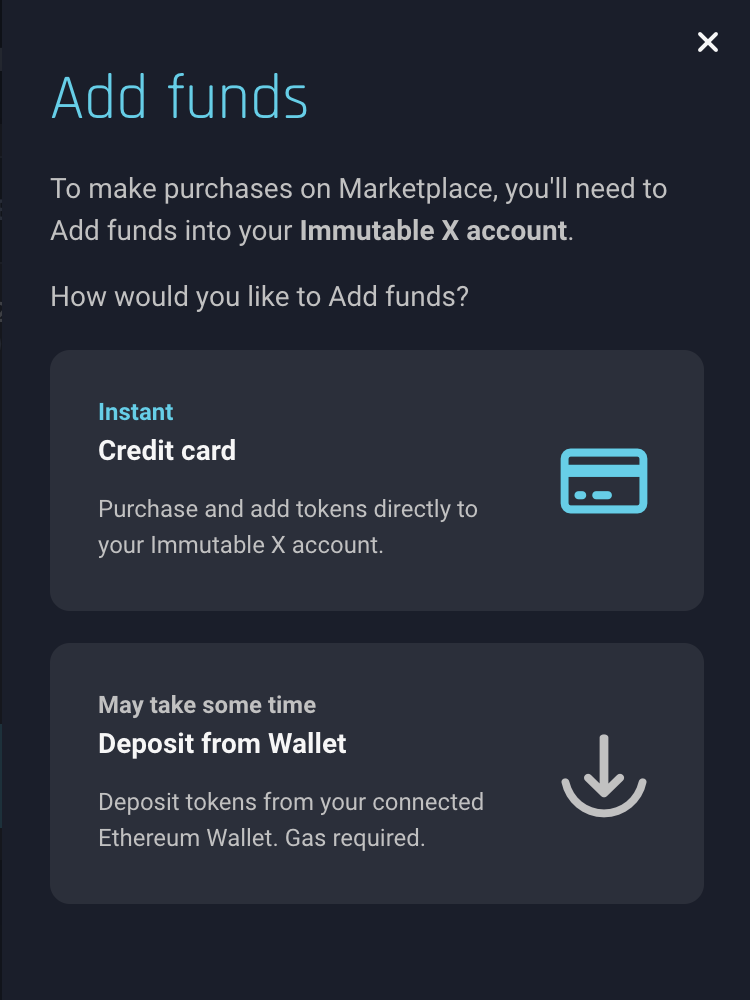 .