To withdraw $GODS from Immutable X, you will need to follow the steps below.
This is a relatively quick process, but an irreversible one— any funds or assets that are prepared for withdrawal cannot be unprepared, and are not usable on Immutable X in their 'prepared' state. Assets must be withdrawn to the blockchain before they can be used on Layer 1, and/or re-deposited into Immutable X if you change your mind about withdrawing.
To prepare $GODS for withdrawal from Immutable X:
Log in to your Immutable X Account
Go to your Immutable X Inventory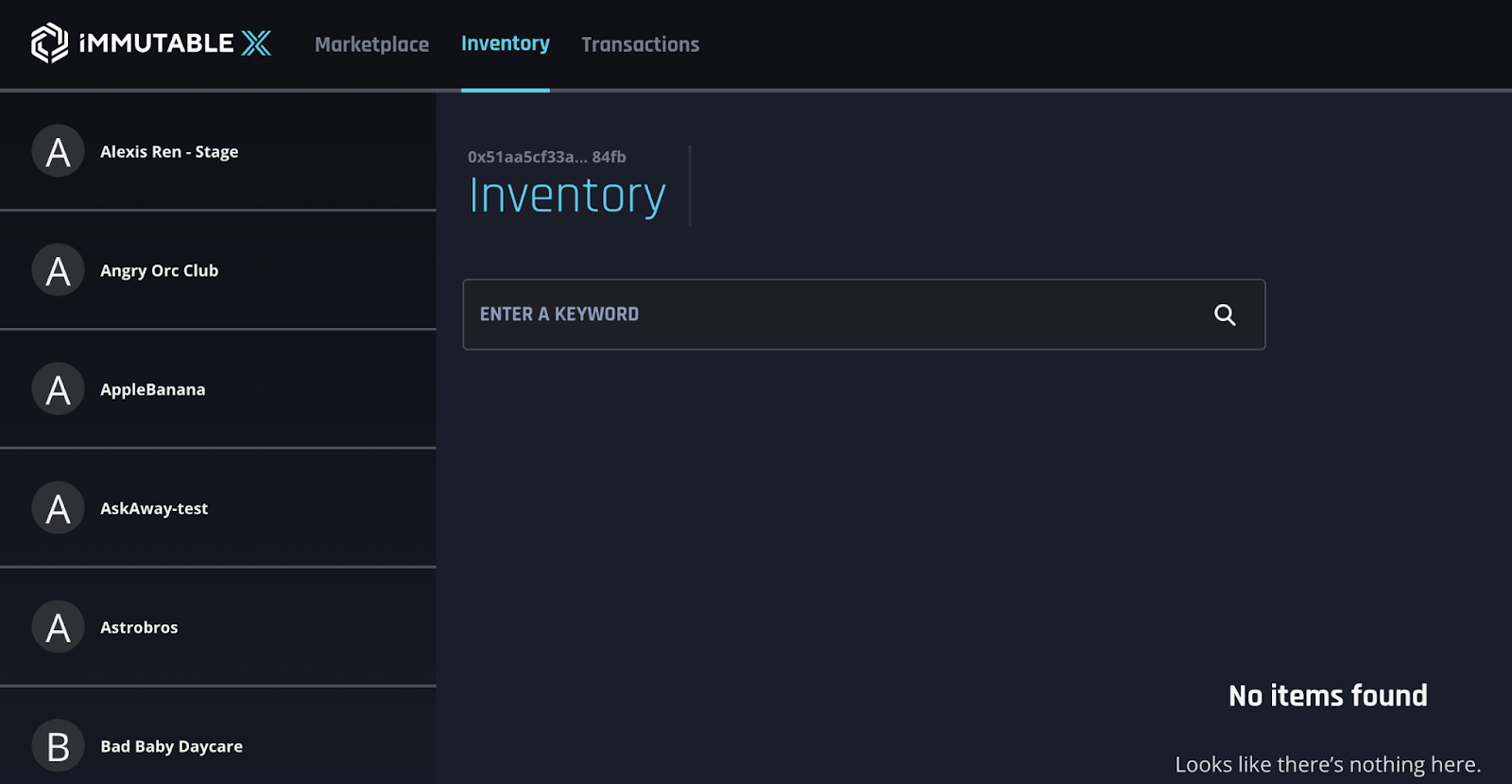 Select the ERC20 balance dropdown on the right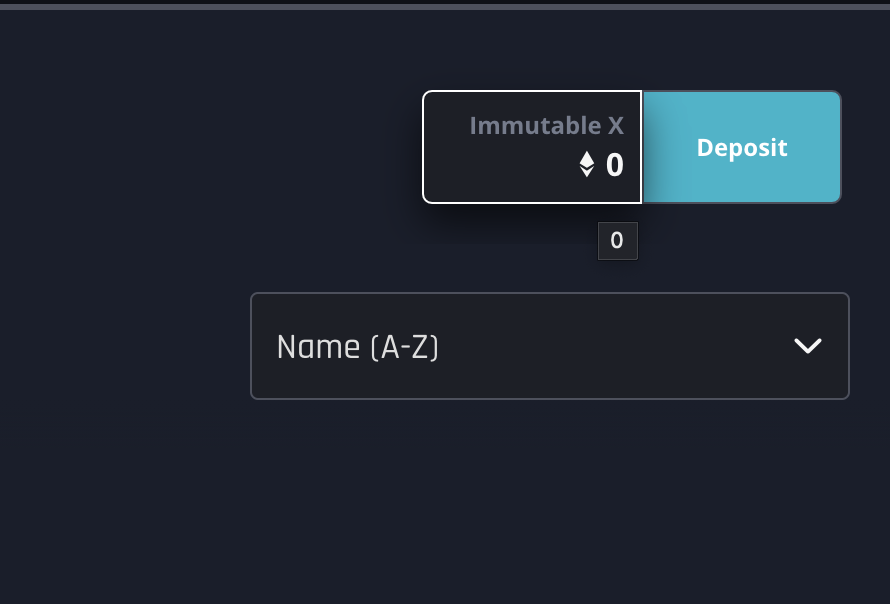 Select GODS on the dropdown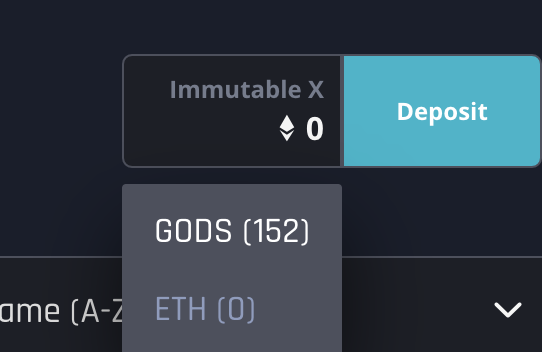 Set an amount of GODS you would like to prepare for withdrawal (up to six decimal places), and click "continue"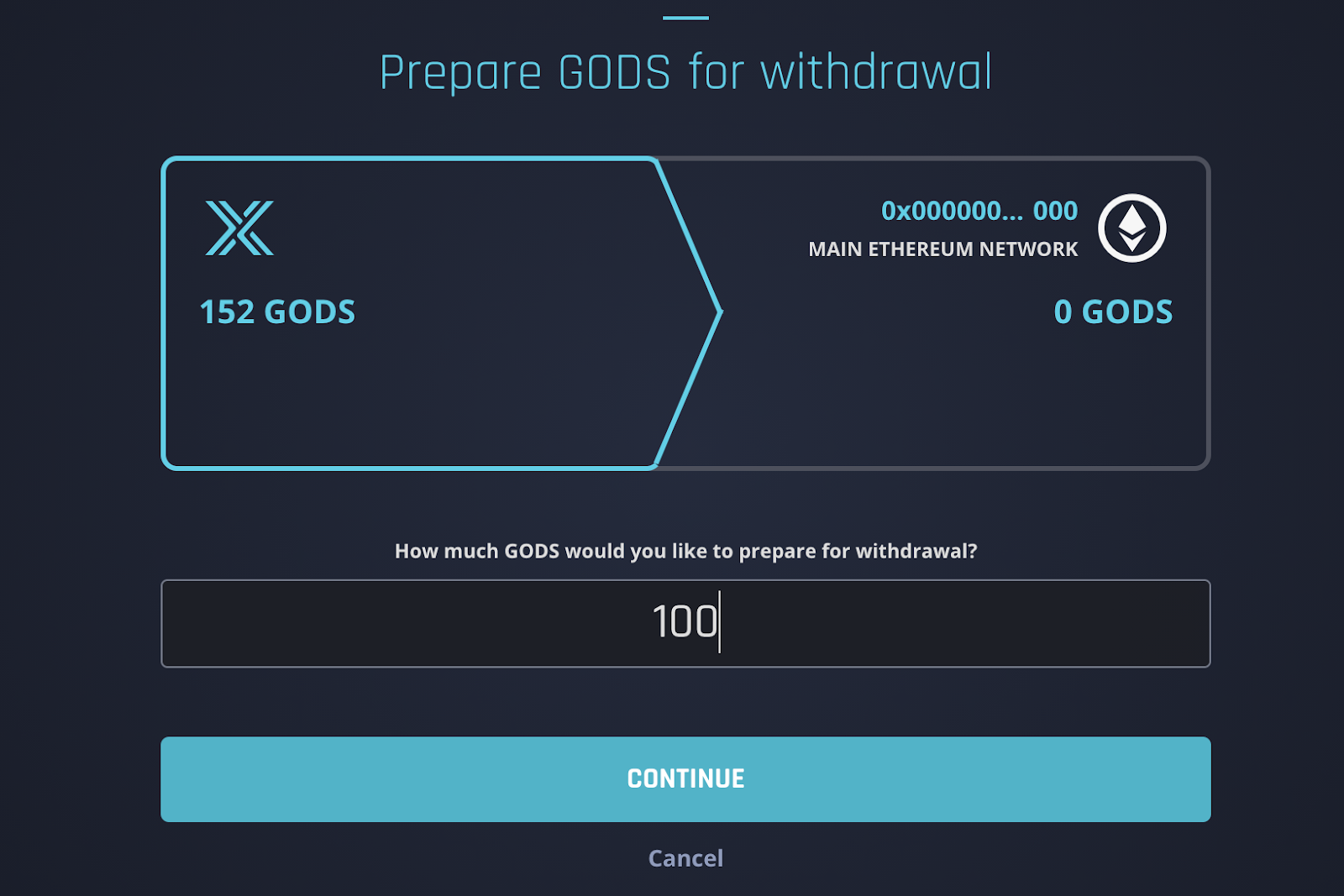 The Immutable X Link will confirm the preparation request, and will ask you to sign with MetaMask
Sign the request in MetaMask to confirm your identity and intent
The withdrawal will now be preparing!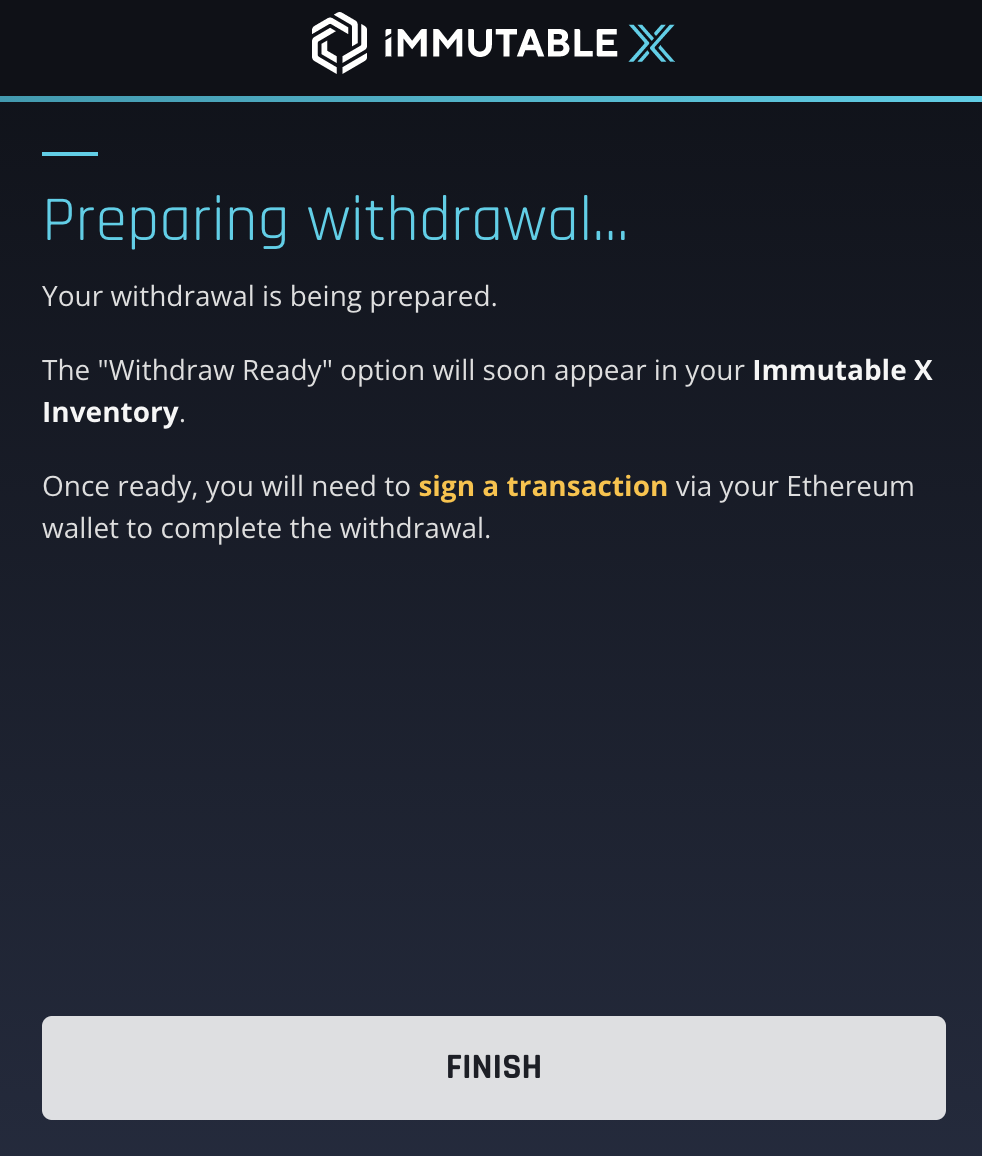 The funds will appear deducted from your Immutable X balance
If your balance does not update, navigate away from the Inventory page and return to it (to ensure it has updated properly)
When the preparation is finalized, a "Withdrawal ready" prompt will appear— this may take up to 24 hours
Pending -

Completed -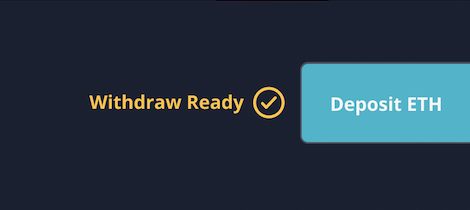 Once the prompt appears, you can click it to complete the withdrawal
Click the "Withdrawal ready" prompt
The Immutable X Link confirms the withdrawal request, and asks you to sign with MetaMask
⚠️ If you have recently performed a withdrawal, and it is still in progress, it is very important that you not begin another— you may end up paying a second round of gas fees for ETH that has already been withdrawn
Sign the request in MetaMask, to confirm the transaction and gas fee to move assets to the blockchain— you can adjust the gas fee to opt for a faster or cheaper transaction

While the deposit is processing, you can track its progress on Etherscan— this may take up to 24 hours

Do not begin another withdrawal while it is completing

Once the blockchain transaction completes, the withdrawal is on its way to your Ethereum wallet!

The details of the your "prepared" withdrawal will appear in your

Transaction History